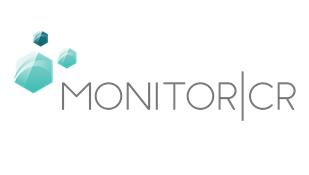 We are excited to share that portfolio company of INVESTIN Group – Monitor CR, performs the pilot implementation of applications eSource Manager and eSource Viewer.
We are more than proud that AstraZeneca joined us as a pilot participant! AstraZeneca is one of the largest and most innovative pharmaceutical companies in the world, which employs more than 61,000 employees and has 14 R&D centers. At the same time it is one of the leaders in clinical trials market.
One of the first implementations of the pilot is carried out at the University Clinical Centre in Gdansk, where we have integrated MCR Tools system with the Hospital Information System "CliniNET", developed by CompuGroup Medical Poland. The clinical trials' team from University Clinical Centre in Gdansk is testing eSource Manager – an application managing a clinical trial at the Site. Astra Zeneca is testing eSource Viewer – an application which allows you to remotely view the anonymised medical records of clinical trials' participants.
A pilot implementation allows us to validate our approach for full application deployment and to customize the user interface in order to best meet customer needs.
The MCR Tools system facilitates the process of clinical trial. The next pilot implementations are in progress. More information coming soon!
More information about the MCR: http://en.monitorcr.pl/